Hydrofoil RRD Universal Ksh Alu Set
Kód:
25UKSHASS
Související produkty
Detailní popis produktu
UNIVERSAL KSH ALU SET
pure freeride wing / kite / sup and surf foil convertible into wingfoil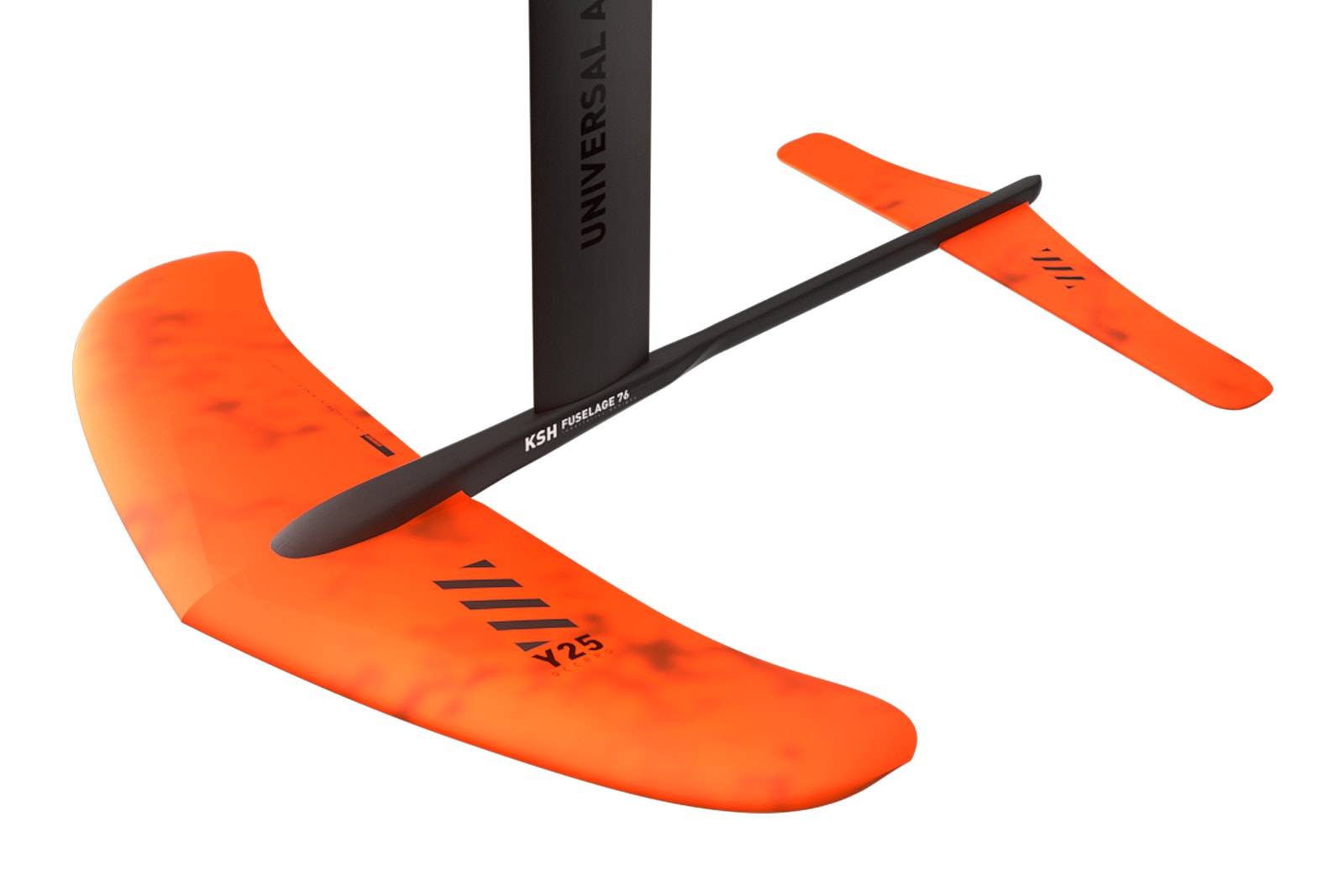 The Universal KSH-Alu set is the tool to enter the wing foiling and the windless foil dimension.You can switch the use of this phenomenal set from WING, Kite to Surf to SUP foiling without the need to change your hydrofoil! By using the Universal KSH, you will learn a new way to ride the ocean using a type of motion that was unexplored until today. The combination of a 75 cms mast and a fuselage of 76 cm create the perfect balance and the foundation of this modern hydrofoil designed to work at lower speeds.
Now your jibes and tacks are going to be so easy! And so will be pumping on flat water or ground small swell. The front wing is the engine of the whole system. Built with a mix of light weight and heat stabilized PU core on the sides and a full carbon center plate to connect it to the fuselage, this extra thick profile wing with a 82 cms wingspan will create the right lift to start foiling at 4 knots of board speed when pumping! The rear wing is 52 cms
wide and has a negative dihedral angle of 154°. This angled wing design improves the "pumping" ability of the foil. The new KSH UNIVERSAL ALU foil is delivered with a hull flat plate to be used on US box slots to allow a precise micrometric trim for every type of session. Welcome to the future of riding the ocean!
WING, SURF, KITE, SUP foil only with ONE hydrofoil!
And with the optional of the Conversion Kit, you can Windfoil too!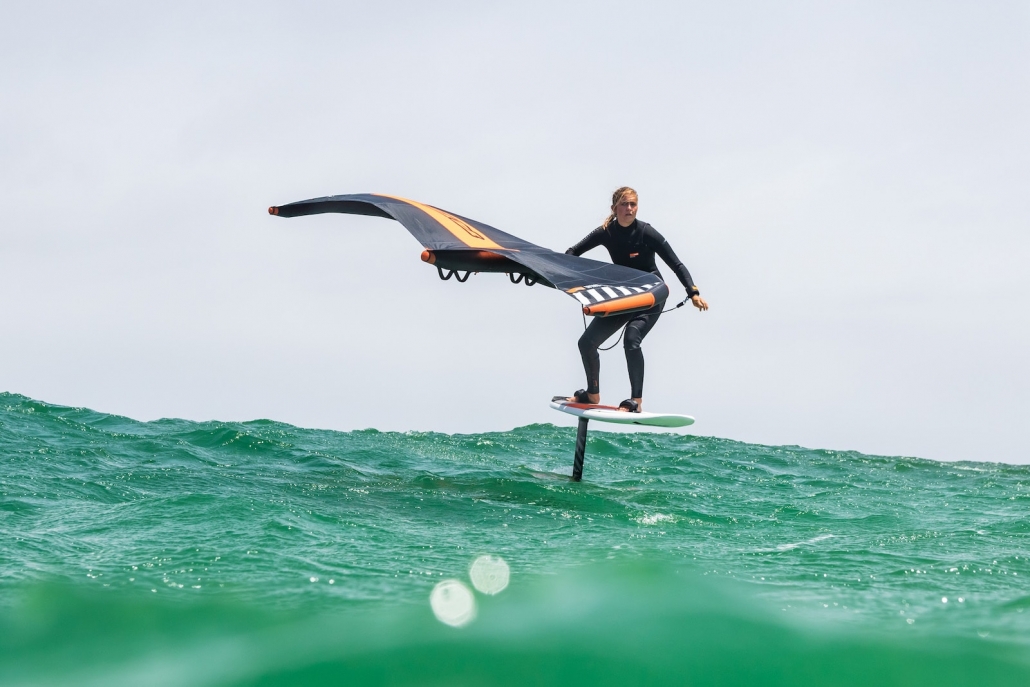 Universal hybrid carbon front wing with thicker profile for unmatched stiffness and lightweight

Universal hybrid carbon rear wing with negative dihedral (anhedral) design to keep foiling during surface jibing. It also helps pumping the board with your feet.

Wider and stiffer Universal ALU mast with extra internal wall thickness and reduced outside profile. The top combination for speed potential and superior control. The most evolved ALU mast in the market today.

Plastic connector at the bottom of the mast fit to any fuselages from kite to surf foils and by separating the aluminum parts it avoids oxidation and corrosion typical when aluminum touches aluminum. Longer lifetime.

KSH alu fuselage with extra wide head area to carry and support super wide wings (up to 120 cms wingspan and 3000 sqcms)

Stainless steel (aisi 316) helicoil threads on mast and fuselage for longer durability and ease to unscrew.

Universal plate (removable). You can change to any mast length for perfect trim and skill level. It makes your packing more compact (no plate mounted sideways inside your bag) and allows you to convert your connection into any board attachment system ( 4way screws, tuttle or powerbox to be converted into ws foil use).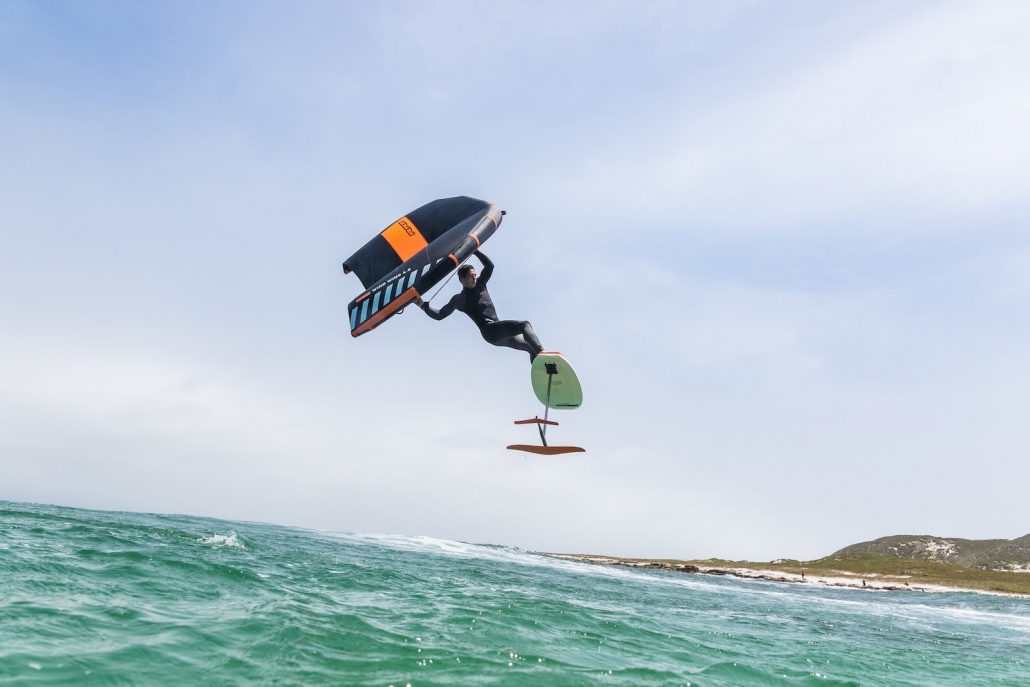 | MODEL | MAST (MM) | FUSELAGE (MM) | FRONT WING | REAR WING |
| --- | --- | --- | --- | --- |
| UNIVERSAL KSH ALU SET | 750 | 760 | 82/1582 (cm/cm2) | 52/373 (cm/cm2) |
Dodává se :

UNIVERSAL PLATE

UNIVERSAL ALU MAST

75 cm

KSH FUSELAGE ALU 76 cm

UNIVERSAL

FRONT WING 82 cm/1582cm2
UNIVERSAL

REAR

WING 52 cm/373 cm2

SCREW & KEY SET FOR UNIVERSAL KSH ALU HYDROFOIL

KSH ALU BAG

Možnost objednaní :

CONVERSION KIT KSH/WH ALU FOIL (TO CONVERT YOUR SUP FOIL INTO A WS FOIL)

TUTTLE HEAD FOR UNIVERSAL PLATE

WHU FUSELAGE 100
Buďte první, kdo napíše příspěvek k této položce.