Hydrofoil Neilpryde Flight F4 Evo
Kód:
BXFO06FF4
Detailní popis produktu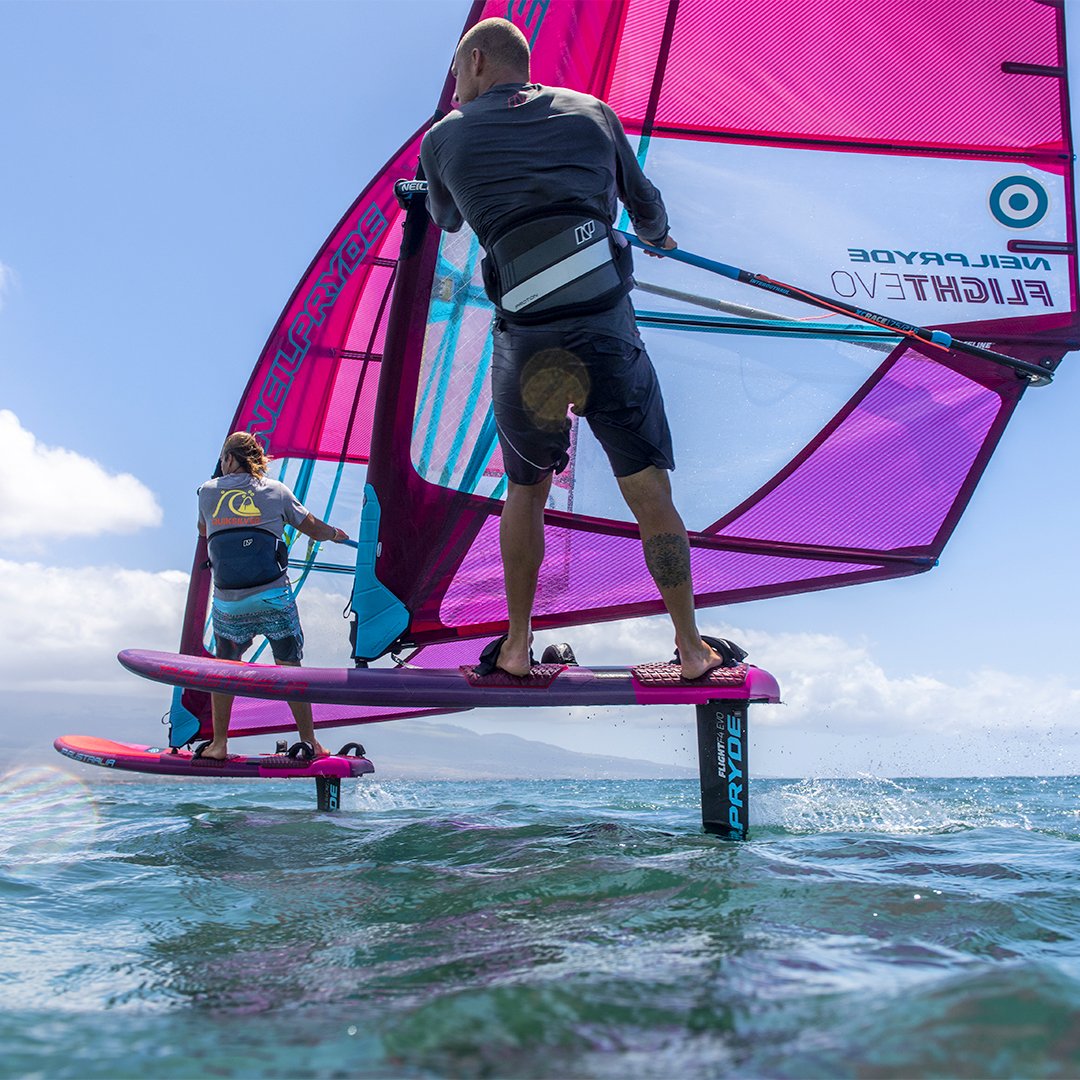 Technology
| | |
| --- | --- |
| Integrated carbon Deep Tuttle Base for maximum strength, elimination of movement and perfect load transfer. | |
CONSTRUCTION

All foils are supplied with a T-40 torx drive, and come with titanium plated stainless steel bolts for maximum strength to weight ratio, preventing any corrosion problems.
TAIL WING ADJUSTMENT - NEUTRAL

Across our foils, the tail wings are there to deliver inverted thrust to balance the main wings to ensure stability and control. The foils come with a standard neutral tail wing setting.
TAIL WING ADJUSTMENT - DOWN TILTED

A down-tilted setting ensures higher stability and more control in lighter winds, it naturally lifts the foil more and increases the low-end power. This setting is also a go-to when you are a heavier rider.
TAIL WING ADJUSTMENT - UP TILTED

An up-tilted setting will help to reduce drag and lift, by up-tilting the tail wing setting, this can also be of benefit to lighter riders or in heavier wind conditions.
SMOOTH RADIUS INTERSECTION POINTS BETWEEN MAST AND FUSELAGE

At the most critical loading stress points (shaft leading and trailing edge-to-fuselage connections), we maintained a large radius in the corners. This has the benefit of distributing the tremendous compression forces existing in this area while at the same time creating a very smooth shape which minimizes turbulences common to hard edges.
| | |
| --- | --- |
| The fuselage is designed with a unique cross- section taper where maximum volume is concentrated in the areas of highest loads. The thickest section is the connection of the front wing to the mast; this is the area that transfers the lift of the foil to the board and supports the complete weight of the sailor, board and rig. FLIGHT F4 EVO fuselage has been extended by 12cm for added speed, stability and upwind performance. | |
SINGLE PIECE MAST/FUSELAGE T-CONSTRUCTION

Construction of our carbon foil features solid pre-preg carbon fiber layup with continuous unidirectional fibers connecting the shaft (mast) to the fuselage. This is by far the strongest and stiffest connection possible and also allows us to keep the shaft and fuselage cross-section minimal, reducing drag. This construction offers the best strength to weight ratio.
BLENDED FUSELAGE TO WING CONNECTION

During carving, there can be extreme torsional forces at the fuselage-to-wing connection area. These forces are created by different lifts on the two sides of the main wing. Part of the wing that is inside the curve experiences lower water velocity and creates lower lift.

On the opposite side, the wing sees higher water velocity and creates higher lift; this difference in lifts, particularly extreme when using large wings, results in very high torsional loads. To make sure there is adequate strength to support this stress, even with heavier sailors, we designed a very large and wide connection area. This 'saddle' distributes torsion force over a larger area and significantly reduces the torque leverage on the wing screws.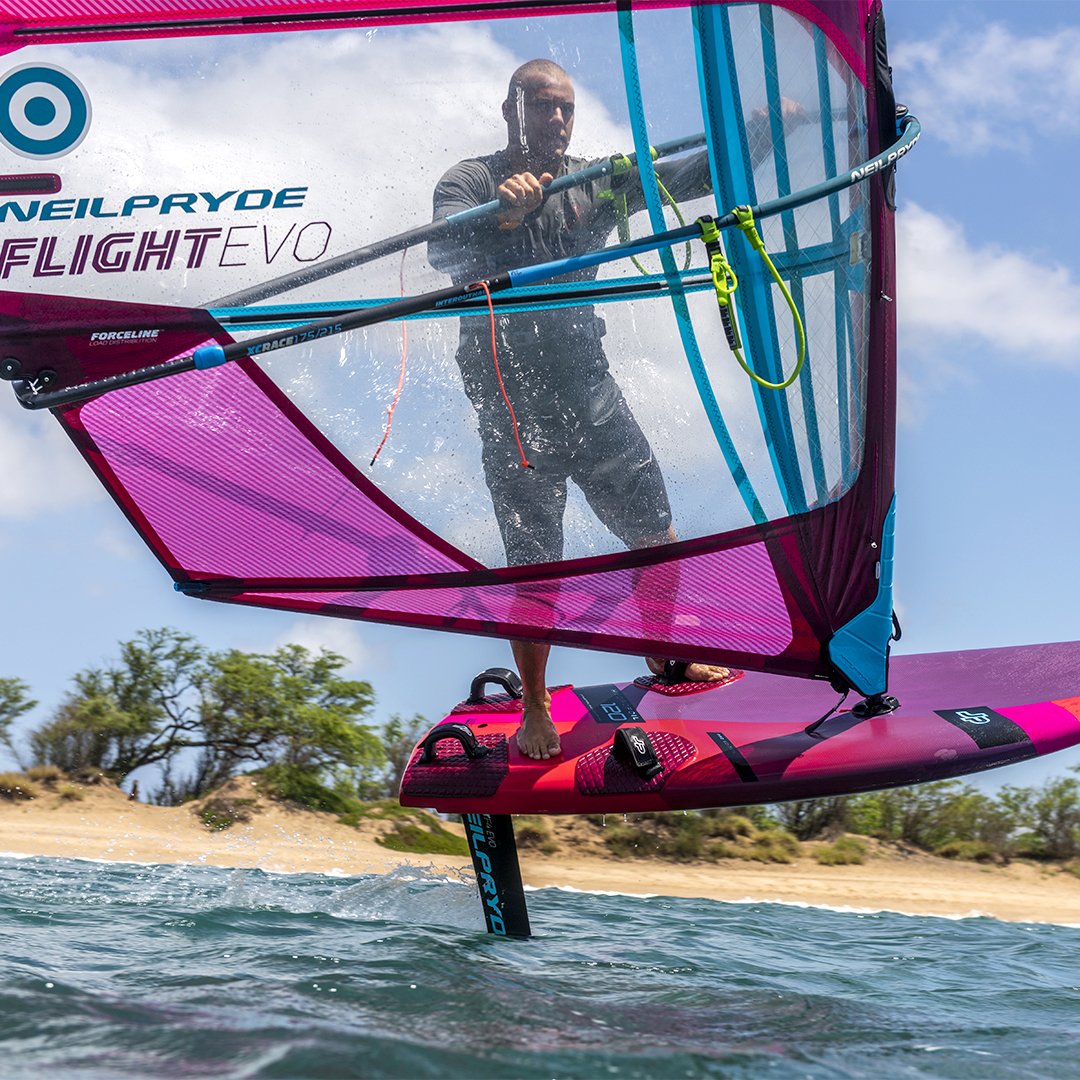 FOIL PROGRAMME

Want to learn more about our Foil programme and compare all our foils?

FOIL COMPATIBILITY

Click below to read all about the inter-compatibility of our foil range.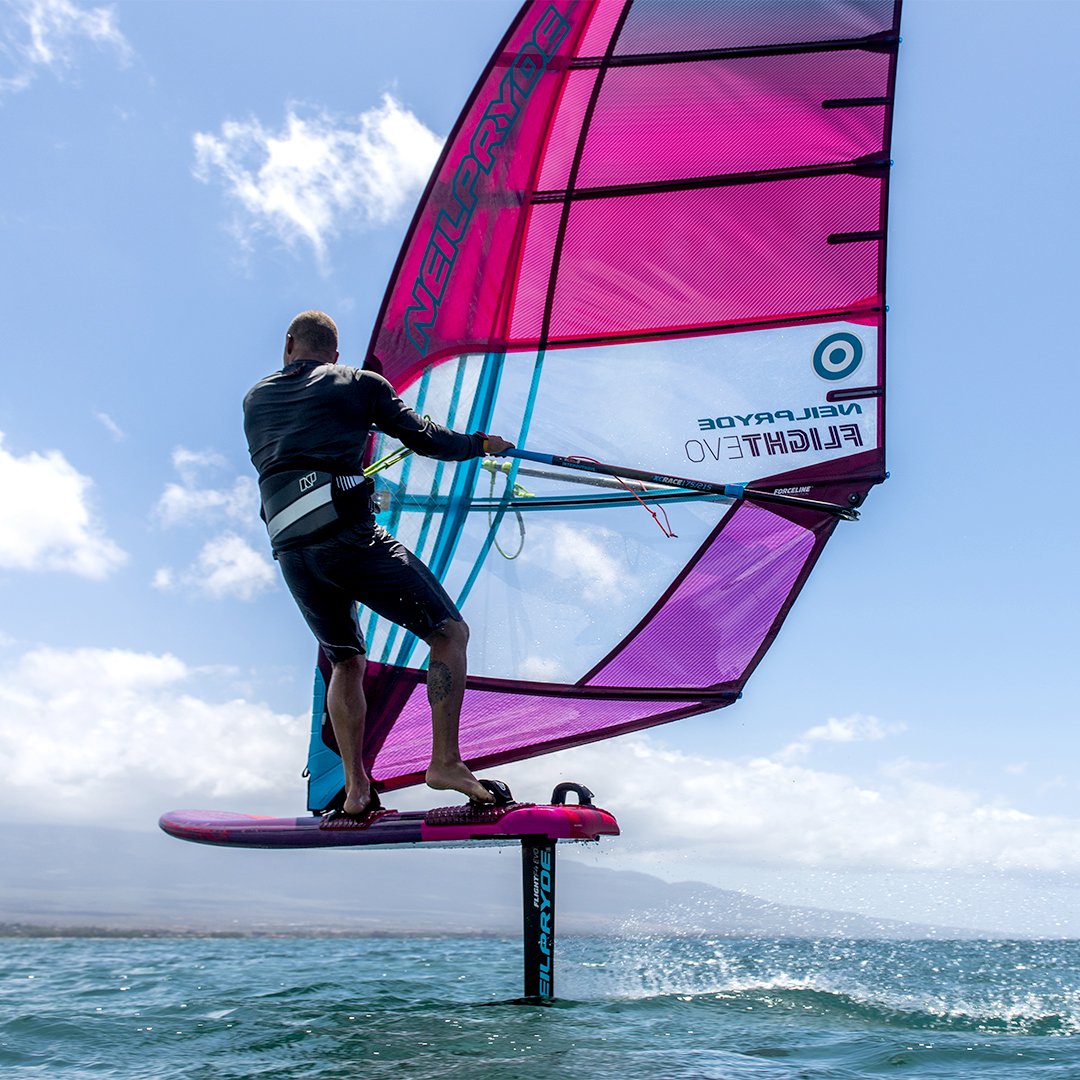 | WING | SPAN CM | SPAN IN | CHORD LENGTH CM | CHORD LENGTH IN | TOP AREA CM2 | TOP AREA CM2 | BOTTOM AREA CM2 | BOTTOM AREA IN2 | PROJECTION AREA CM2 | PROJECTION AREA IN2 |
| --- | --- | --- | --- | --- | --- | --- | --- | --- | --- | --- |
| Front wing | 79.8 | 31.4 | 12.0 | 4.7 | 755.5 | 117.1 | 744.5 | 115.4 | 731.6 | 113.4 |
| Tail wing | 38.0 | 15.0 | 7.5 | 3.0 | 225.0 | 34.9 | 229.5 | 35.6 | 215.8 | 33.5 |
Introduction to Glide SURF
Buďte první, kdo napíše příspěvek k této položce.