Hydrofoil Neilpryde Flight Alu Evo
Kód:
BXFO08FAL
Detailní popis produktu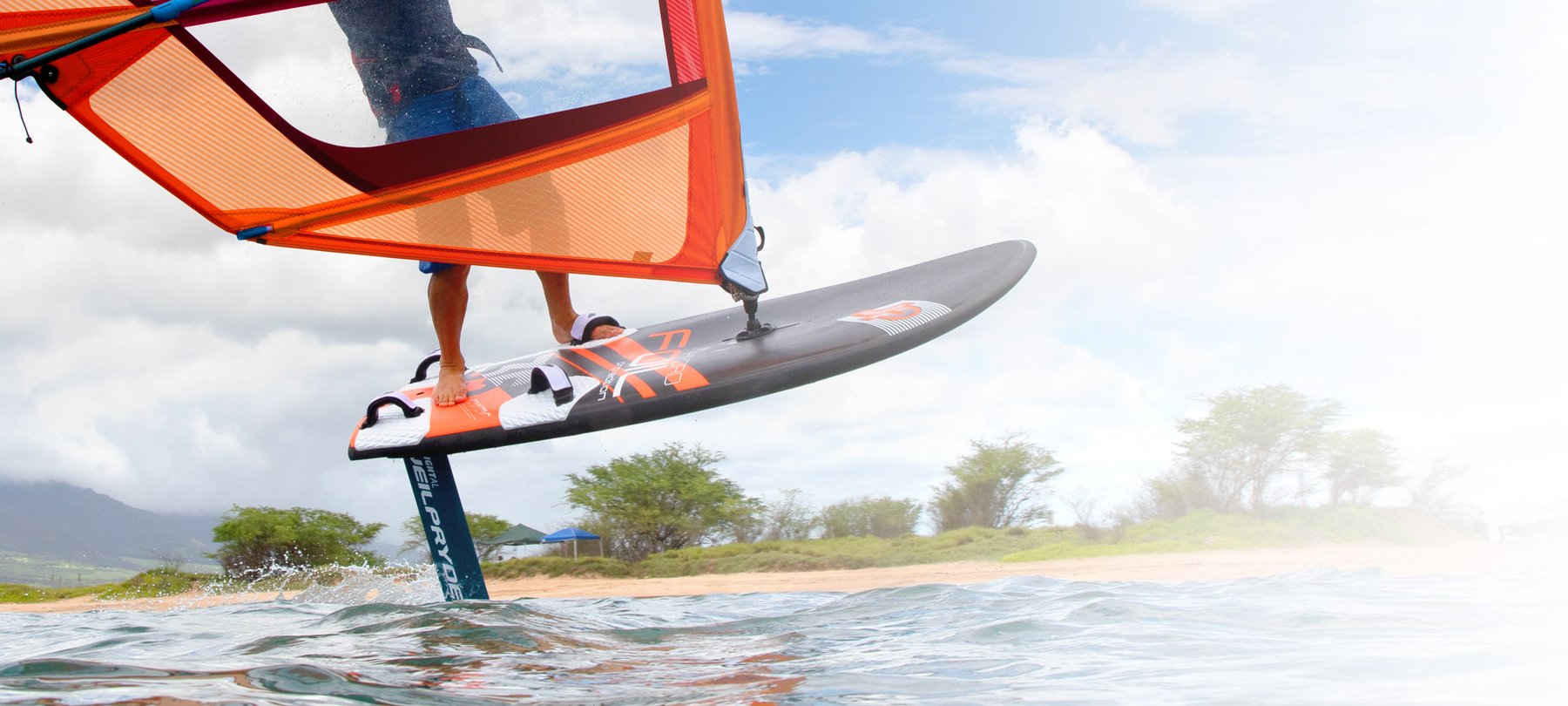 Technology
BASE SYSTEM

New CNC reinforced base construction. Two deep vertical tube connections to the mast for maximum strength, eliminating movement and offering perfect load transfer. Avoids vibration around the upper attachment area. GLIDE SURF foil comes with Top Plate base system.
| | |
| --- | --- |
| All foils are supplied with a T-40 torx drive, and come with titanium plated stainless steel bolts for maximum strength to weight ratio, preventing any corrosion problems. | |
TAIL WING ADJUSTMENT - NEUTRAL

Across our foils, the tail wings are there to deliver inverted thrust to balance the main wings to ensure stability and control. The foils come with a standard neutral tail wing setting.
TAIL WING ADJUSTMENT - DOWN TILTED

A down-tilted setting ensures higher stability and more control in lighter winds, it naturally lifts the foil more and increases the low-end power. This setting is also a go-to when you are a heavier rider.
TAIL WING ADJUSTMENT - UP TILTED

An up-tilted setting will help to reduce drag and lift, by up-tilting the tail wing setting, this can also be of benefit to lighter riders or in heavier wind conditions.
MAST

82 cm aluminum mast. Optimized structure with two CNC female base system inserts ensuring maximum strength. Hollow construction to reduce weight combined with x3 vertical cross-ribs for maximum stiffness. Sanded mast trailing edge to avoid planing turbulence noise. Tempered, salt water corrosion resistant 6061-T6 aluminum.
FUSELAGE

Perfectly blended wing to CNC machined fuselage connection and integrated wind saddle providing minimum drag. Volume and weight of the aluminum used in fuselage is reduced by eliminating the forward protruding nose.
WINGS

The Flight AL comes with pre-preg carbon layup wings with inner foam construction for maximum durability to weight to ratio.

Front and tail wings are designed with the same profile and slim contour.

The tail wing has up-turned tips that provide additional directional stability.
SPARE PARTS

Alternative boxes available - SURF PLATE, DEEP TUTTLE BOX, POWERBOX

FOIL PROGRAMME

Want to learn more about our Foil programme and compare all our foils?

FOIL COMPATIBILITY

Click below to read all about the inter-compatibility of our foil range.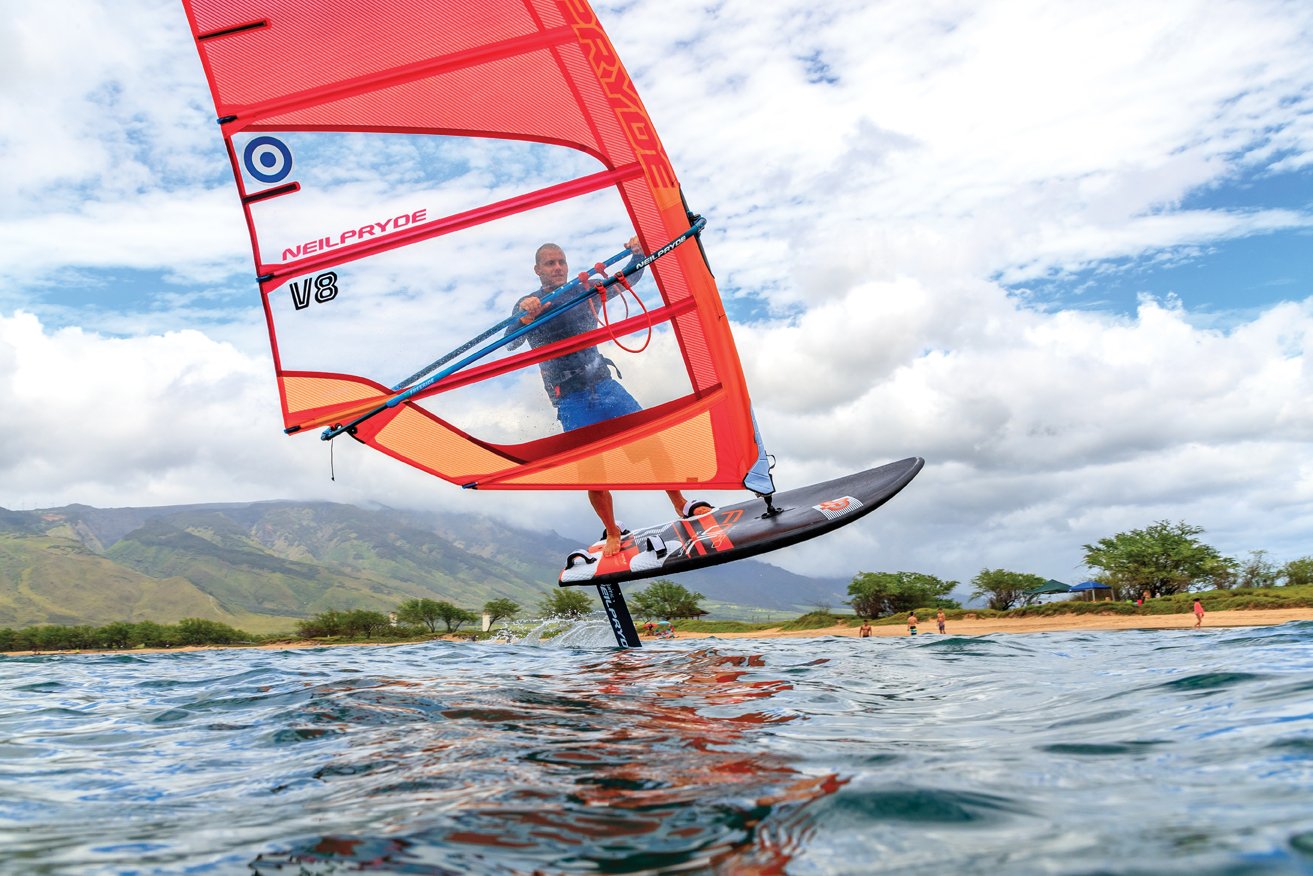 | WING | SPAN CM | SPAN IN | CHORD LENGTH CM | CHORD LENGTH IN | TOP AREA CM2 | TOP AREA CM2 | BOTTOM AREA CM2 | BOTTOM AREA IN2 | PROJECTION AREA CM2 | PROJECTION AREA IN2 |
| --- | --- | --- | --- | --- | --- | --- | --- | --- | --- | --- |
| Front wing | 72.9 | 28.7 | 14.0 | 5.5 | 801.4 | 124.2 | 811.1 | 125.7 | 789.2 | 122.3 |
| Tail wing | 42.4 | 16.7 | 8.1 | 3.2 | 281.0 | 43.6 | 286.3 | 44.4 | 269.8 | 41.8 |
Flight Evo Foil Alu Neilpryde
Buďte první, kdo napíše příspěvek k této položce.