Hydrofoil Neilpryde Glide Surf
Kód:
B0FO14GSA
6243/M-
6243/L-
6243/XL-
6243/M S
Zvolte variantu
Související produkty
Detailní popis produktu
The GLIDE SURF foil comes in 3 different complete setups: Large, Medium and Small. In addition, GLIDE SURF Large is delivered with 2 Tail wings: Large & Small. It is suitable for a strapless wind foiling SUP with a mast foot rig connector and offers playful sessions for you to begin wind foiling, cruise around and catch waves. This foil allows for the use of the smallest sail sizes and barely hooking into the harness.
Our innovative Top Plate base system integrated in the Aluminum mast and perfectly blended fuselage offers the best connection for your surf and SUP boards. Plug and Play.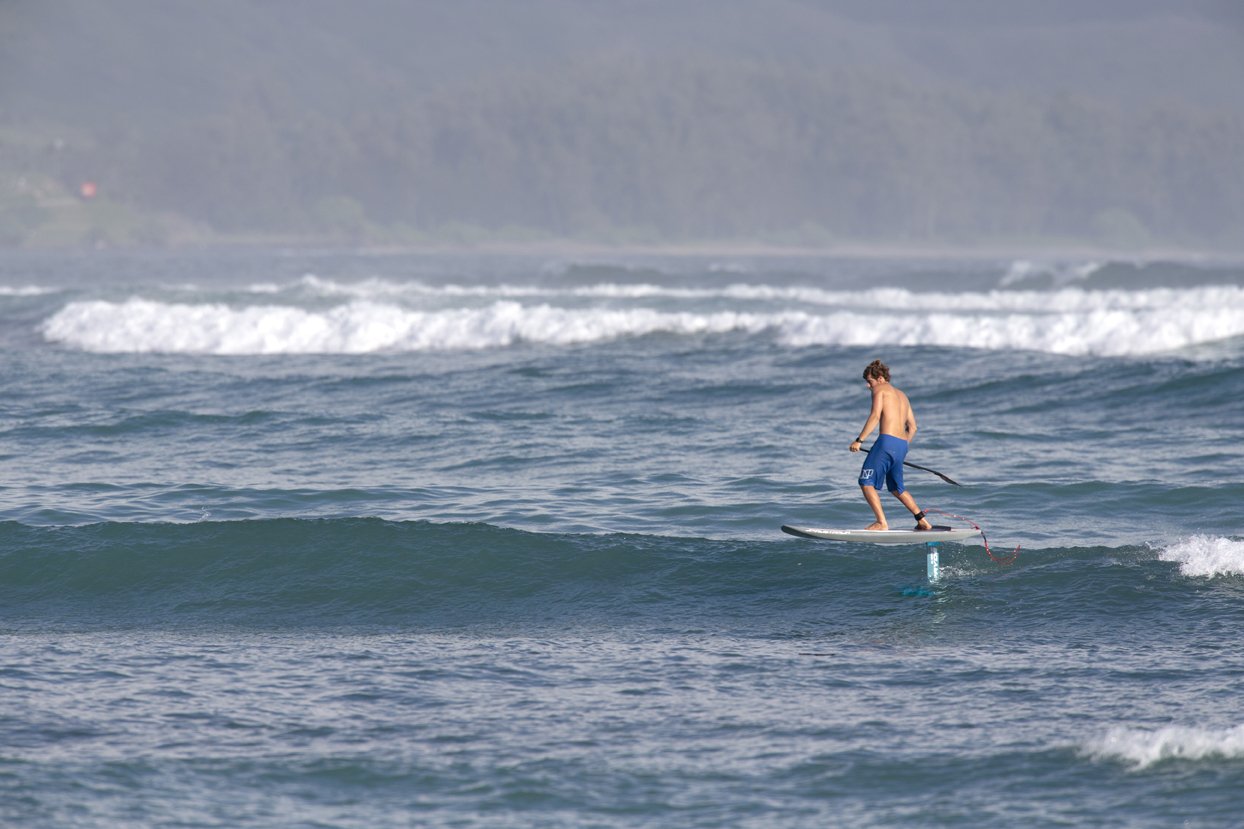 RIDERS FEEDBACK
I learned SUP foiling on the Glide Surf and felt very comfortable with it. A few things surprised me, amongst others that when I flew too high on the foil it would not just fall down like a traditional windsurf foil, but just stay up. What also surprised me was the amount of drive and momentum you carry with the big front wing. After a few hours I could pump from one wave to the other and finally realize how much fun this actually is. Later on, I used the Glide Surf in bigger and faster waves, and gained much control and speed by choosing the small wing, however I expect medium and large wings to be my choice for normal conditions. - Keahi de Aboitiz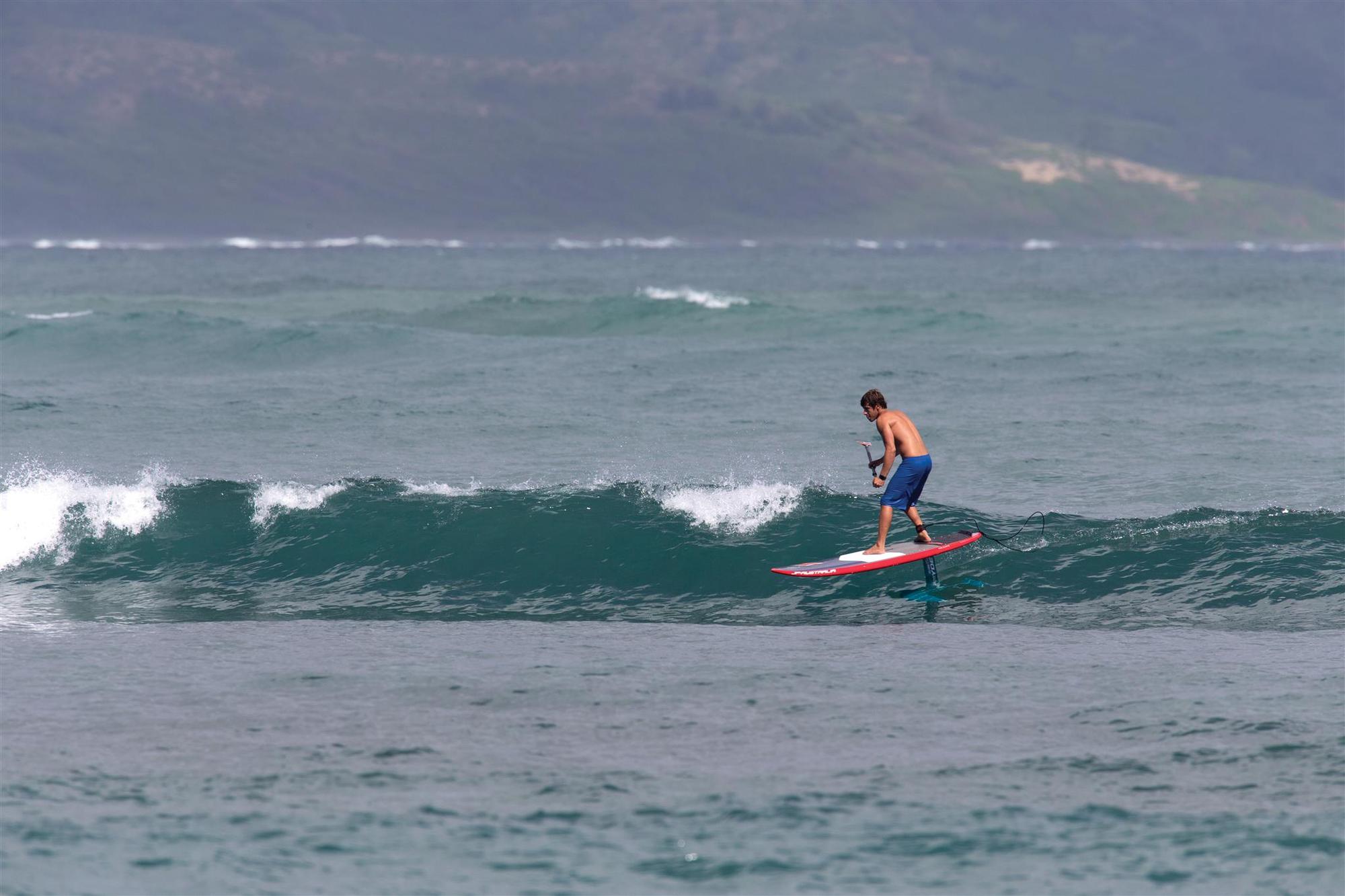 ---
Technology
BASE SYSTEM

New CNC reinforced base construction. Two deep vertical tube connections to the mast for maximum strength, eliminating movement and offering perfect load transfer. Avoids vibration around the upper attachment area. GLIDE SURF foil comes with Top Plate base system.
| | |
| --- | --- |
| x18 M8 titanium plated Stainless Steel bolts for maximum strength to weight ratio while preventing any corrosion problems. All using T-40 Torx drive, delivered with the product. | |
| | |
| --- | --- |
| Delivers inverted thrust to balance the main wing and maintain easy control and stability. Foil is perfectly trimmed for average weight rider (75- 80kg) with tail in neutral position. Heavier riders, especially in light winds or during the learning process might prefer slightly more stabilizing force that a down tilted rear wing provides. Also, this down-angled position increases low-end power and lift of the foil. At the same time lighter riders, especially in strong wind conditions, may benefit from a drag and lift reduction by reducing the downwards tilt angle of the rear wing. Less down-angle will reduce the differential angle between the two wings and make the foil feel less draggy in the water, resulting in the fastest possible foiling sensation. | |
| | |
| --- | --- |
| 60 cm Aluminum mast. Optimized structure with two CNC female base system inserts ensuring maximum strength. Hollow construction to reduce weight combined with x3 vertical cross-ribs for maximum stiffness. Sanded mast trailing edge to avoid planning turbulence noise. Tempered, salt water corrosion resistant 6061-T6 aluminum. | |
| | |
| --- | --- |
| Perfectly blended wing to CNC machined fuselage connection and integrated wind saddle providing minimum drag. Volume and weight of the aluminium used in fuselage is reduced by eliminating the forward protruding nose. | |
GLIDE SURF pre-preg carbon layup with inner foam construction for maximum durability to weight ratio. Front wings span, Large: 86cm / Medium: 75cm and Small: 64cm. Tail wing span, Large: 51cm / Tail wing span, Small: 40cm.

GLIDE wings setup creates a natural tendency to roll into turns maintaining a nice balance during your ride. The Front wing is designed with a pronounced rounded Angle of attack and an elliptical bend shape. While flying, this thick leading edge on the front wing naturally closes the radius of your turn, tightening it. Far back, the angled down tail wings maintain a self-stabilizing roll allowing an easy turning performance. During this momentum, the GLIDE tail wing persists always want to come back to a flat position and cancelling the turning radius.
INTERCHANGEABLE TOP BASES:

The Glide Wind comes with a top plate base system in the original packaging and can be interchanged with the following other Top Base systems:

INTERCHANGEABLE WINGS

The glide wind foil can be interchanged with the S, M, L sized wing set.
S Version
M Version
L Version
Mast

60 cm

60 cm

60 cm

Front wing span, S-M-L

64 cm

75 cm

86 cm

Base

Top Plate

Top Plate

Top Plate

Construction

Aluminum / Pre-preg carbon layout with inner foam

Aluminum / Pre-preg carbon layout with inner foam

Aluminum / Pre-preg carbon layout with inner foam

Tail wing span, S-M-L

40 cm

40 cm

Tail wing span, Large: 51cm

Tail wing span, Small: 40cm
PRODUCT COMPATABILITY
Our Neilpryde foils are set to be compatible, therefore we have listed an overview to make it easy for you to understand what the foil comes with in its original packaging vs. with which parts from other foils it can be used with to extend your possibilities on the water, without buying extra foils.

USAGE AND RIDER INFO
Are you wondering which foil to buy for which conditions? We have created a chart to showcase what each foil is best suitable for as well as for whom it is best suitable.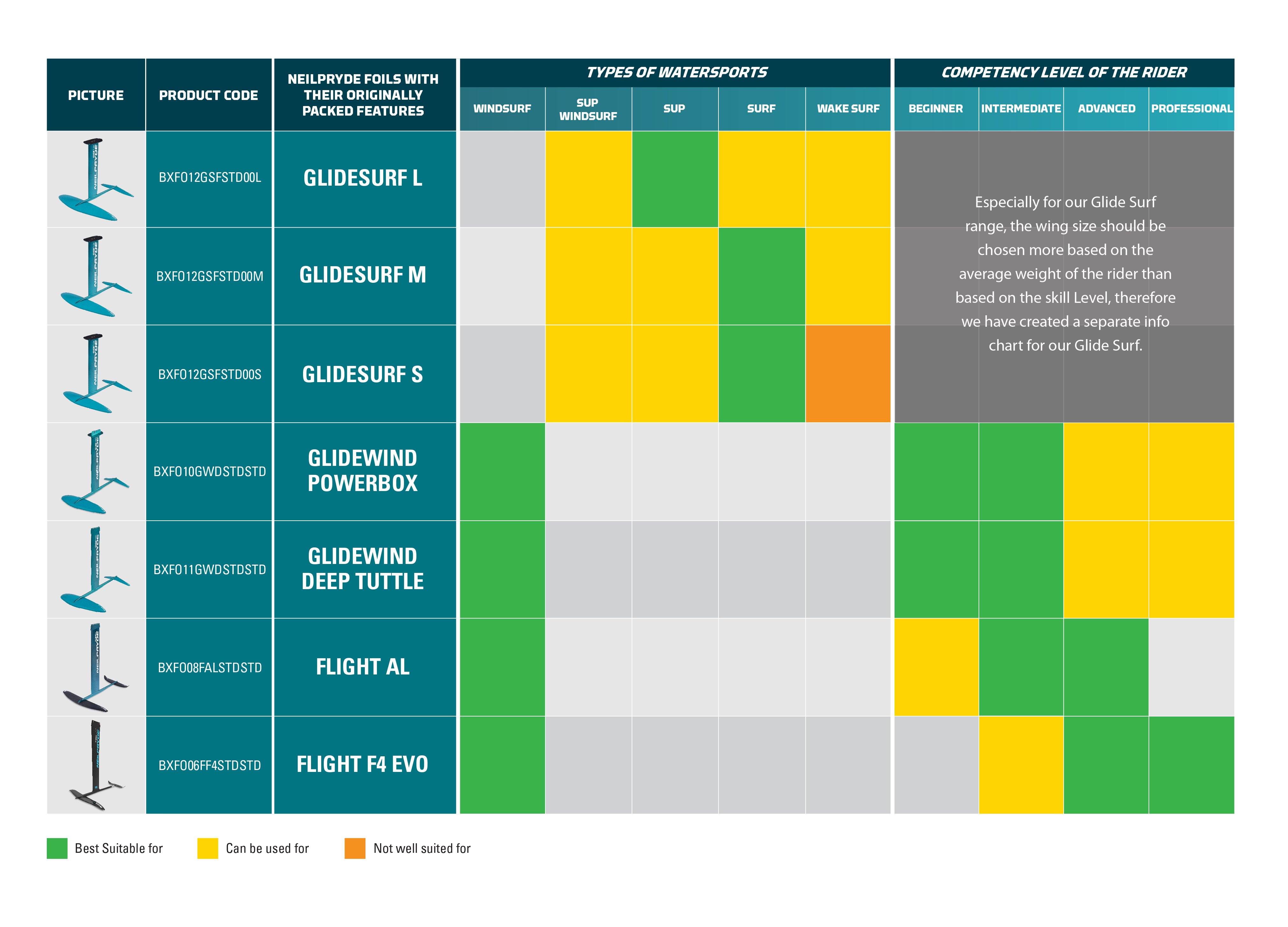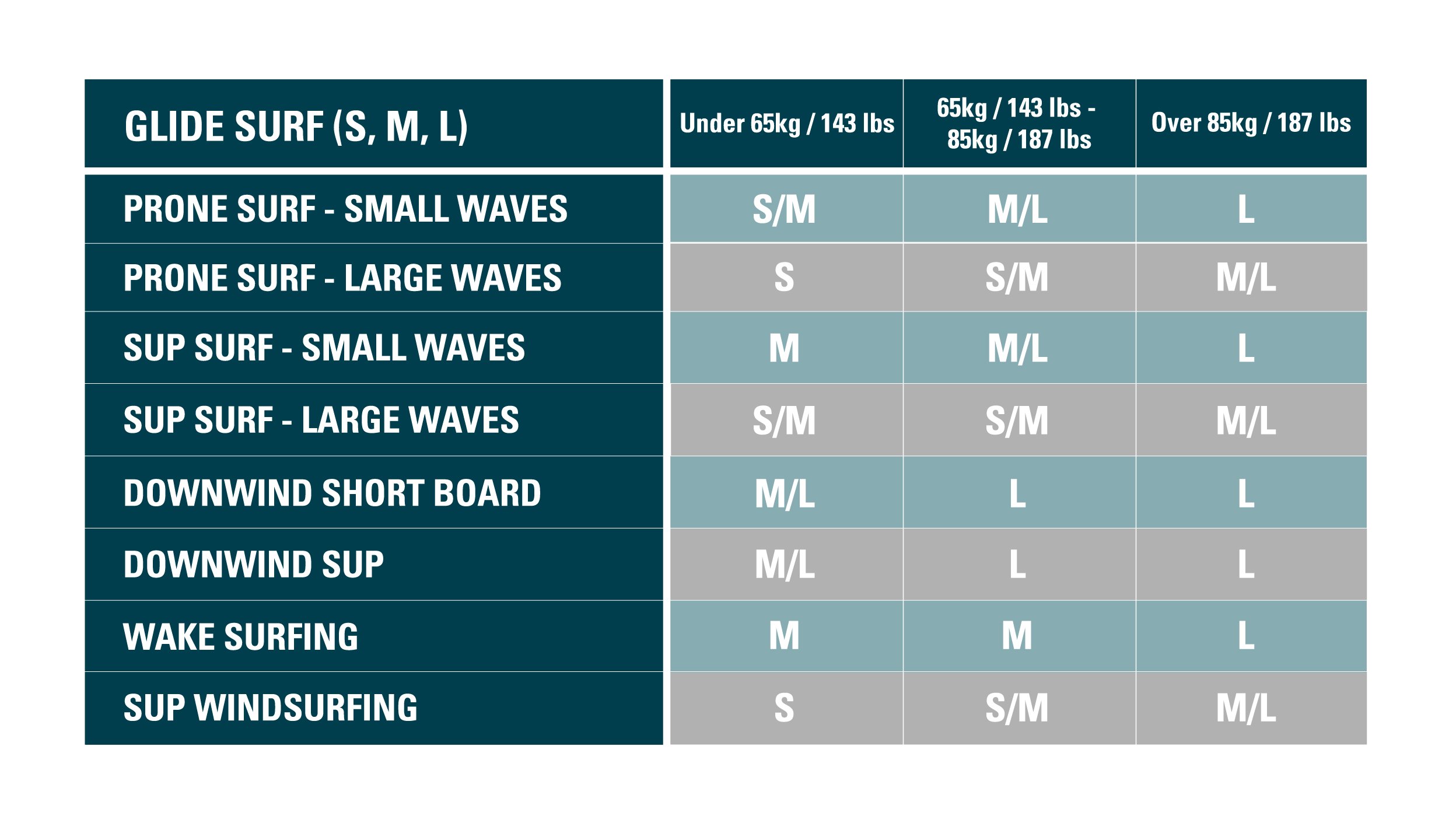 Introduction to Glide SURF
The 2019 GLIDE SURF - NeilPryde Windsurfing
Buďte první, kdo napíše příspěvek k této položce.